Art's - Studio City
Today found us in Studio City, where Brian did a presentation for the new book he illustrated at Storyopolis. Afterwards, we still needed to run a few more errands, so against my better judgment, we had to dine out again. But it was good! We ended up at Art's Delicatessen. We've walked past it tons of times, and today we decided to go in. It was crowded (good sign), and the menu was HUGE.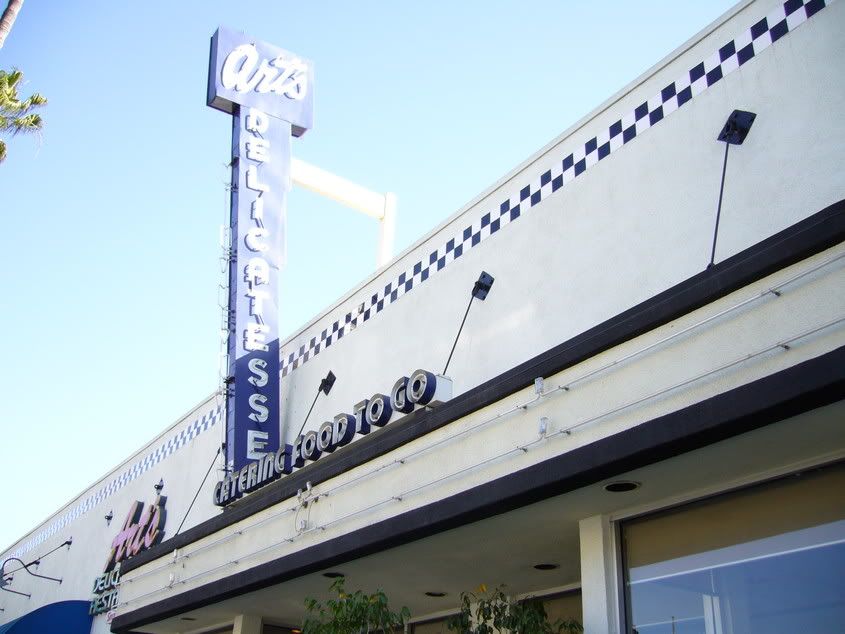 Being a vegetarian who eats seafood limits my options in a deli, so I went with the traditional tuna salad on rye with a side of potato salad (which I could not finish - really, really rich potato salad).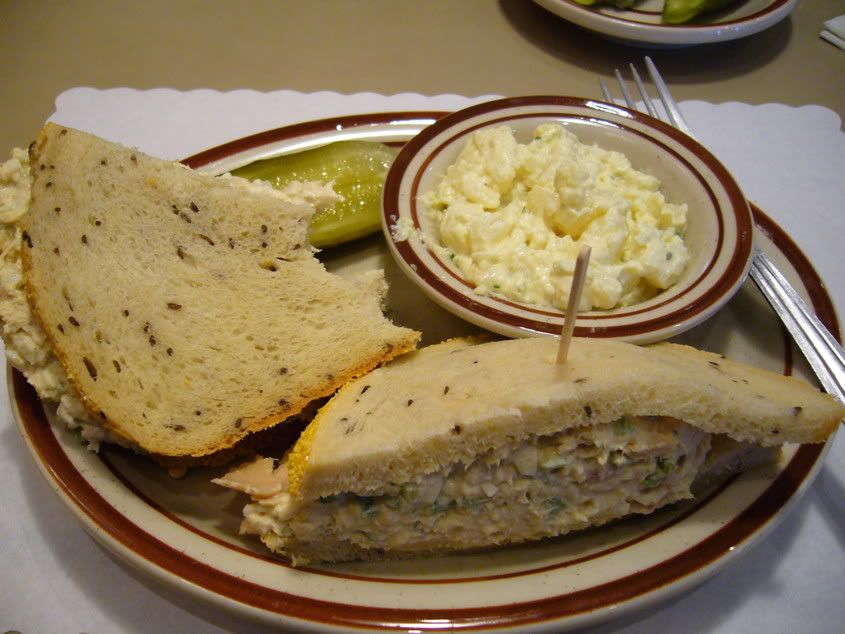 Brian had a BLT and potato salad,




and we also had a plate of pickles (which tasted like they must pickle them in house - very fresh and good - and subtle).




The place has been around since 1957, and they even have a wine list and serve mixed drinks! They serve breakfast all day, and their sandwiches are ginormous. Their rye bread was the best I've ever tasted. I probably should have asked where they get it. The servers were all mostly older women - like you see at most delis. Good service, good food. I'd go back when I'm in a deli mood again!

Art's Delicatessen
12224 Ventura Blvd.
Studio City, CA 91604
818-762-1221